Nurse Practitioners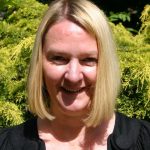 Emma Betts – Female
I am a nurse practitioner with a background in minor injuries. I am able to refer patients to other disciplines in secondary care (hospital consultants and investigations) as well as prescribing medication. My hobbies include running, being out and about with my dog, spending time at home with my family and gardening.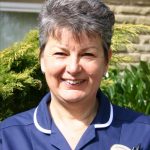 Jill Chapman – Female
I have worked in general practice since 1990. I am a Nurse Practitioner and Nurse Team Leader but also advise on chronic disease management. I enjoy the variety of work each day especially women's health and diabetes. Outside of work I enjoy swimming, cycling and holidays.
Nurses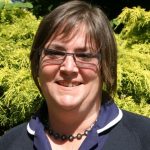 Kerry Prince– Female
I have been a Practice Nurse at Elmwood Medical Centre since 2010. I enjoy a varied role advising on chronic disease management and annual reviews, baby immunisations, women's health and much more.
Debbie Watson – Female
Although I am new to the area I have been a nurse since 1982 and a practice nurse for the last 14 years. I enjoy the variety of the work and am especially interested in childhood immunisations, travel health and chronic disease management. I am married with two grown up daughters and enjoy reading, yoga, swimming, travel and getting out and about in the Peak District.
Healthcare Assistants
The healthcare assistant supports the practice nurses with their daily work and carry out tasks such as blood pressure measurement, wound checks, suture removal and new patient checks. They may act as a chaperone when a patient or doctor requests one.
Angie Palmer – Female
My role as a healthcare assistant is very varied and includes doing ECGs, taking blood samples (in an emergency), blood pressure monitoring, wound care, spirometry, NHS health checks, new patient interviews and ear syringing. I am city & guilds NVQ qualified in health and social care, level 3 and work closely under the supervision of the GPs and nurse team. Outside of work I enjoy travelling, theatre, music and socialising with my family and many friends.